In This Post You Will Learn How To (Not) Launch A Startup: 9 Learnings From The Failed Launch Of Our New Platform: Virtual Valley.
Seeing as we are taking SO long to launch (initially estimated to be the start of October) AND that one of the three themes of this blog is Honesty…
We decided to share the 9 key learnings from the past 3 months building up to the launch of Virtual Valley in a MEGA post, that will hopefully prevent anyone in a similar situation making the same mistakes that we have.
Who This Post Will Help:
All those people who have asked me "What Is Going On With Virtual Valley?"
Anyone considering building and launching a business online
Anyone that wants to feel better about their decision not to invest time and resources into building and launching a business online
How To Read This Post:
If you are a startup founder/internet business owner pressed for time, scan through the headings in the Table Of Contents below and review those relevant
If you are a normal person or just like stories, then settle in and enjoy the rollercoaster
The Story
It all started around 6 months ago when I (Tom Hunt), was struggling to keep with the needs of the clients of an outsource service business I had started (we would provide awesome team members to startups in Europe and advise them on what/how to outsource).
As once this business grew to 6 separate clients, I no longer had time to work on my business as I was almost completely utilised focusing on theirs.
I needed to develop a solution that would still provide a high level of value (awesome virtual Team Members) whilst remaining scalable.
It seemed that moving away from a "Pipe" and towards a "Platform" business model was the only logical solution.
We initially decided to build a competitor to OnlineJobs.ph:
Who do an awesome job of connecting Entrepreneurs with Filipino Virtual Assistants, where the Entrepreneur will pay a monthly flat fee to access the contact details of the VA's. We felt that we could build a better user experience and a more curated database.
So where do you head when you want to create a piece of software and have no potential technical co-founders?
Freelancer marketplaces of course:
Upwork
Elance
PeoplePerHour
Guru
Freelancer
Which brings us to our first key learning…
The Importance Of The "Technical Co-Founder"
Allow us to introduce the "Principle-Agent Problem", an effect realised when a party is able to make decisions on behalf of another party where their interests may not necessarily be aligned.
Thus, when heading to freelance marketplace websites to enlist the help of a company or individual to help you build your product, you may experience negative consequences from differing incentives.
Now, do not get me wrong, we enjoy a fantastic relationships with our technical team, yet in the future, I will be sure to invest more time in relationships with potential technical co-founders as I feel that a technical partner with the same level of incentive behind the success of the startup could lead to much greater results.
KEY LEARNING – UNDERSTAND THE INCENTIVES OF YOUR TEAM AND PARTNERS
Back to the story…
We headed to the various freelancer marketplaces listed above and created a job post with an aspirational title along the lines of:
"Wanted: Rockstar Dev Team To Build The Next Elance/Upwork/Guru"
Of course, with a title like that we were inundated with responses and immediately got to work screening, reviewing and setting up interviews with the promising candidates and judging on the following characteristics:
Portfolio
Understanding Of Vision
Value Offered In The Process
Price
Unsurprisingly, as a cash strapped startup we gave a greater weighting to the final of the four items whilst using the Lean Startup/MVP theory as a rationalisation for this approach.
Why invest more time/money than you have to prior to validating your idea?
We settled with an Egyptian developing partner (with Monk, Shimaa and Asmaa on functionality and Aly on design) to build our MVP with the initial estimations for the product (the OnlineJobs.ph clone) to be ready within 30 days, which would have been early September.
We agreed upon a price of $1,200, on the basis that I would provide design guidance…
Over to 99designs we go.
I posted a three web page contest outlining the idea behind the OnlineJobs.ph clone and opened it to their community and within hours had received a number of awesome designs.
Of which, this was our favorite:
We handed over to the developers then sat back and relaxed…
The Importance Of The Survey
We then decided to start thinking about what our customers actually wanted… always useful when creating a startup.
We then decided to start thinking about what our customers actually wanted…CLICK TO TWEET
We produced the survey below and shared with all of our previous clients and social network:
This doubled as a invaluable information gathering technique but also a marketing message:
"Tom and his team plan on releasing something new and interesting to this marketplace and actually care about what I want"
The survey revealed that the biggest problems faced by our audience were related to:
Finding Talent – Awesome, we were planning to building a far more curated database than OnlineJobs.ph
Trust – Interesting…
As with the competitors we were initially targeting: OnlineJobs.ph and EasyOutsource.com. Once you have hired a Virtual Assistant, you are left on your own to manage payments and the working relationship.
We then followed up with a number of the survey takers to understand that a payment escrow service could be of value.
More on this later…
KEY LEARNING – USE A SURVEY TO GATHER DATA ON WHAT YOUR CUSTOMERS WANT
The Importance Of Mentors
It was around this time that we discovered Clarity.fm:
An online marketplace that enables you to find and speak to business people on a pay-per-minute basis.
It is like a sweet shop for Entrepreneurs.
We spoke with the following people:
GAME CHANGING! Khuram spent 30 minutes questioning me on my previous business model and then we both ascertained that it would be possible to scale with a platform automating much of what we had been doing in the previous outsourcing business.
Elad was part of the early Fiverr marketing team so was able to provide GREAT marketing advice. He clarified the necessity for a strong brand story and clarity over the two metrics: Customer Acquisition Cost and Lifetime Customer Value.
Charis and I discussed centralisation of platforms, how it is important to provide greater value after a transaction to ensure "stickiness" and the necessity of policing the platform to ensure value is captured by Virtual Valley.
Nick was a great soundboard to clarify how Virtual Valley was to differentiate from other online freelancer marketplaces. He also suggested we can list Team Member earnings on their profiles to incentivise them to continue using the platform.
Shams explained the importance of solving 1 single problem for customers REALLY WELL, and using powerful language in the marketing message to communicate this.
Combining the knowledge gathered from the Khuram call above AND from the initial survey of our previous customers and social network, we decided to pivot our business model away from the OnlineJobs.ph membership model to facilitate connections and then manage the transaction ourselves.
E.g. Virtual Valley would take the salary payments for Team Members (with a % uplift going to the platform) and would then pay the salaries of the Team Members.
This payment escrow service would provide value to both sides of the transaction as we would ensure that Team Member gets paid (if they have done the work) and that we were able to refund the Entrepreneur if they were not happy with the standard of the work.
Furthermore, with the advice from Charis, we decided that in order to incentivise Entrepreneurs to continue using the platform, that we should provide value after the transaction in the form of software.
Thus, we have built a time tracking application that each Team Member uses to track the their total time worked and a number of screenshots generated at random intervals per hour. All of which is logged in the system to be reviewed at leisure by the Entrepreneur, we will also use this data to invoice the Entrepreneur each month.
In total, we spent $397 on Clarity Calls, which (in theory) will be a small fraction of the increased revenue and impact to be made with the new business model and marketing learnings.
KEY LEARNING – SEEK ADVICE FROM WISE PEOPLE (EVEN IF YOU HAVE TO PAY THEM)
SEEK ADVICE FROM WISE PEOPLE (EVEN IF YOU HAVE TO PAY THEM)CLICK TO TWEET
The Importance Of Clear Communication
Everything seems to be going awfully smoothly right?
Well not for much longer.
Another advantage of having a technical co-founder (assuming they are in your location and speak your language) is that communication will be MUCH more effective.
We believe that if a person has trouble understanding what you are saying, it is your fault, not theirs.
If a person has trouble understanding what you are saying, it is your fault, not theirs.CLICK TO TWEET
Thus, when we failed to explain the change in business model to our wonderful development team, it was our fault.
And, frustratingly this didn't come to light until around the original completion date, triggering an uplift in the payment required and an increase in timescales.
KEY LEARNING – HAVE PEOPLE REPEAT IMPORTANT CONCEPTS BACK TO YOU AFTER EXPLAINING
The Importance Of "Doing Things That Don't Scale"
Due to the nature of the platform that we were building (connecting Entrepreneur with awesome Team Members) and the fact that we needed a highly curated database to differentiate from competitors, we knew that we had to manually recruit the first batch of Team Members.
After reading Topgrading by Brad Smart, we designed an extensive 5 stage recruitment process to ensure we only enlisted the BEST onto the supply side of the platform.
This is one example of "doing things that don't scale".
Fortunately, this also enabled us to get REALLY good at recruiting awesome Team Members, which led us to be able to spot the potential of Zandro: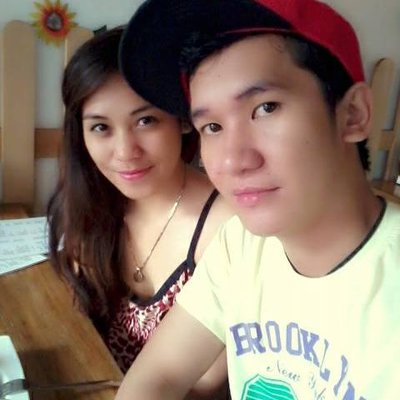 and Dowell:
Who both joined the internal Virtual Valley team to help operate and grow the platform.
We have a spreadsheet that we use to assess each different Team Member.
Furthermore, we also started to get requests from ex clients and people from within our social network to commence with the Virtual Valley service prior to the platform going live.
Thus, Zandro, expertly understood their requirements and set them up with interviews with the database of Team Members we had been building:
(Great work Zandro)
Again, this is an activity that will not scale but will provide excellent testimonials, us the chance to perfect our processes and will catalyse the spread of the most powerful form of marketing: word of mouth.
KEY LEARNING – AMAZE YOUR FIRST CUSTOMERS
The Importance Of Guest Posting
After the business model shift and a few changes of personnel in the development team, we still had a number of weeks to go before the launch…
With a number of years online marketing experience with previous sites, I always used to think that guest posting was a waste of time, until I learned that it was the main reason behind the growth of Buffer.
I used to think guest posting was a waste, then I learnt that it was behind @Buffer's growth.CLICK TO TWEET
So, I learnt how to do it properly and managed to secure a total of 13 guest posts, including some pretty big spots within a couple of weeks:
Note that all of these posts exist on blogs that are popular with our potential customer.
KEY LEARNING – GUEST BLOG POSTS CAN BE AWESOME FREE ADVERTS
The Importance Of Relationships
There are a number of people out there in the world that could be responsible for making (or breaking) your business. As startup founder or business owner, it is your job to find them…
And to more importantly make friends. Guest blogging is awesome for this, through providing guest blog posts I now have relationships with Cody McKibben, John Jansch, Jeff Bullas and who knows, we may collaborate with them in the future.
On a more personal note, I was recommended by a mutual connection to speak with a young student that was looking for an internship with a startup.
After a quick chat, we brought Jose and partner Izaskun onto the team to design and develop the Outsource Savings Calculator:
(We will create a whole post on why we built this tool and how we are using it as a lead magnet for Virtual Valley in the very near future)
This would not have been possible without developing the relationship with the mutual connection that introduced us.
KEY LEARNING – HELP PEOPLE THAT COULD POTENTIALLY HELP YOU (BUT DON'T EXPECT IT)
The Importance Of Backups
Launch day arrives…
We are just finalising a couple of design fixes and testing out the payment service and time tracking software.
And then it happens…
I foolishly enable the access of a contractor for another project to my hosting account in order to complete a small fix.
He accidentally deletes EVERYTHING.
But it's fine, Hostgator keep weekly backups of all of their shared hosting accounts right?
Wrong.
(Though, in their defense, they are not required to per the service we had purchased)
Fortunately the development team had a full backup of the functional code behind the site, we had no method to recover any of the .html or .css code for the user interface we had painstakingly crafted.
An obvious lesson, yet one that needs repeating (if only for our own benefit).
KEY LEARNING – BACKUP EVERYTHING YOU HAVE (REGULARLY)
The Importance Of Understanding What Is Important
At Virtual Valley, we believe that the purpose of a business is to provide value to it's shareholders and opportunity for growth and security to it's employees and partners
In other words, the business is here to serve us, not the other way around.
Therefore, when catastrophe's such as those listed above occur, it is important to reflect on what is truly important.
On this occasion, it translated into talking with and understanding the needs of the parties involved and not forcing them over work themselves in order to recover what we had lost.
A number of our development team had family or other pressing commitments around the time that we lost our code, so we ensured that they received their payment on time and did not push them to work despite the platform not being live.
This may not produce desirable results in the short term but will almost certainly lead to developing a more productive and healthy team over time.
KEY LEARNING – A BUSINESS IS BUILT TO SUPPORT YOU, NOT THE OTHER WAY AROUND
A BUSINESS IS BUILT TO SUPPORT YOU, NOT THE OTHER WAY AROUNDCLICK TO TWEET
Now, we are aware that this post does not show the glossy launch numbers of other startups, a glamorous growth curve or smiling team members.
But what we hope that this post does communicate… is the bare bones reality of a startup trying to bootstrap their MVP with a remote team.
And though, it has been a stressful and over budget experience…
We wouldn't have it any other way.
4 months on and we are FINALLY about to launch Virtual Valley.
If you have any questions regarding the above lessons or would like to know how they could apply to your startup/business, drop a comment in the box below and we will be touch to see if we can help.